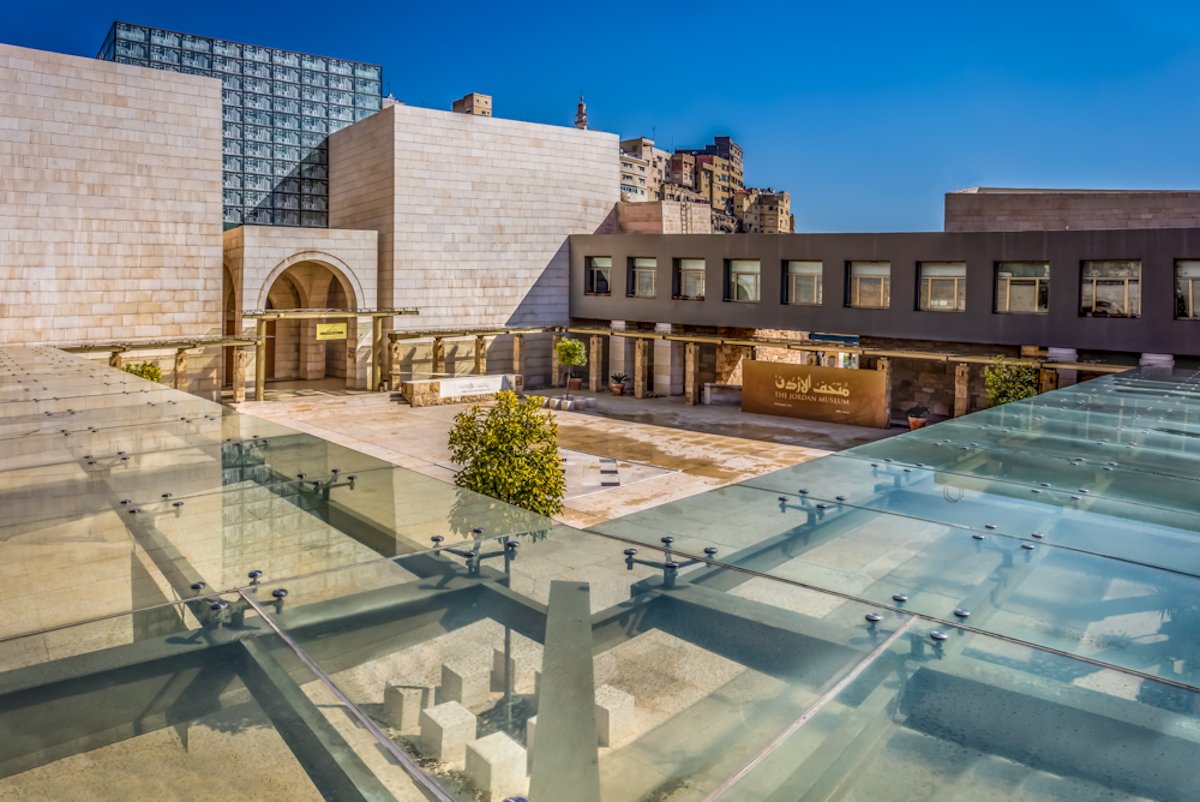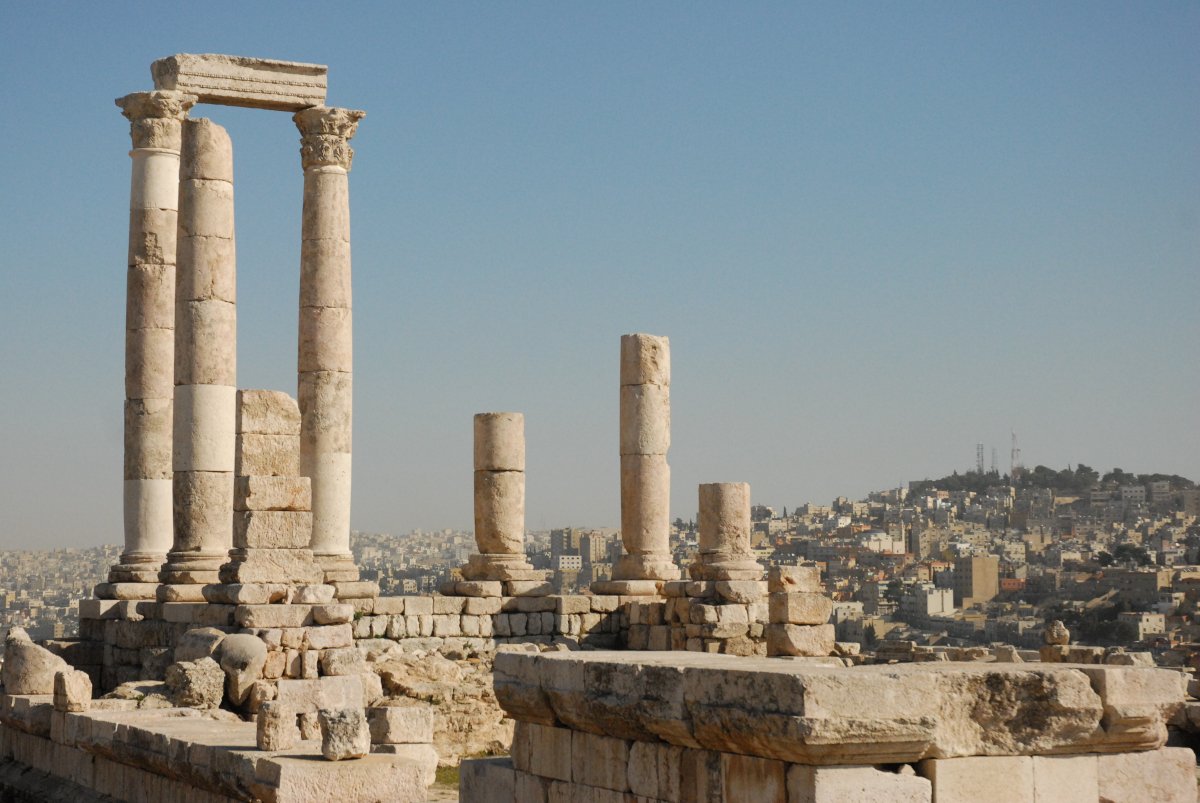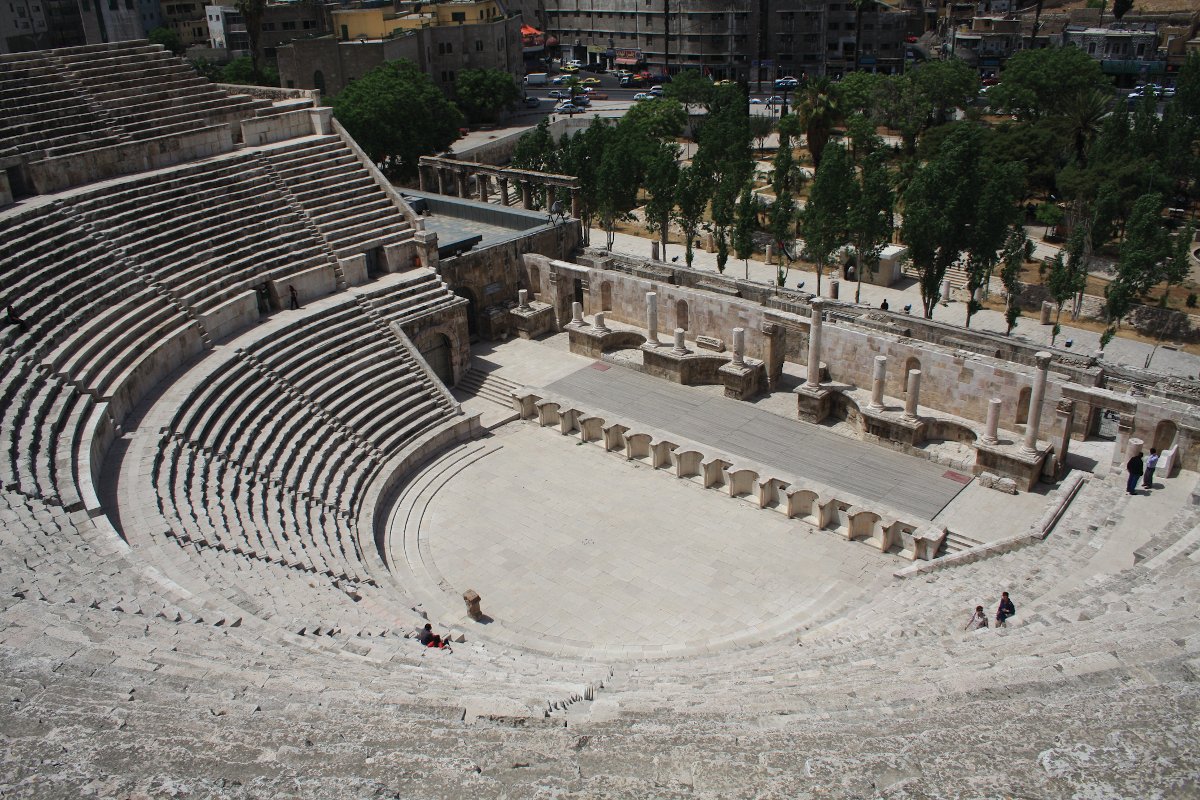 Amman, the capital of Jordan, is a modern city with numerous ancient ruins. It is known to be one of the oldest, continuously inhabited cities on earth, with a rich history. Today Amman is the most populous city in Jordan with a unique blend of old and new, situated on a hilly area between the desert and the fertile Jordan Valley. In the commercial heart of the city, ultra-modern buildings, hotels, smart restaurants, art galleries and boutiques rub shoulders comfortably with traditional coffee shops and tiny artisans' workshops. Amman's neighborhoods are diverse and range in cultural and historical context from hustle and bustle of the downtown markets to the art galleries of Jabal Lweibdeh and the modern shopping district of Abdali.
Jordan Museum, Cultural Center
The Jordan Museum is located in the dynamic new downtown area of Ras al-'Ayn. Presenting the history and cultural heritage of Jordan in a series of beautifully designed galleries, The Jordan Museum serves as a comprehensive national centre for learning and knowledge that reflects Jordan's history and culture, and presents in an engaging yet educational way the Kingdom's historic, antique and heritage property as part of the ongoing story of Jordan's past, present, and future.
https://jordanmuseum.jo/en
Darat Al Funun, Cultural Center
Jordanian, Palestinian, Syrian and Lebanese families built the houses that form Darat al Funun. They are a living memory of the history of Jordan and the shared history of the Bilad al Sham. Darat al Funun today is an oasis for the arts overlooking the crowded downtown area of the old city of Amman. Along with visiting our contemporary art exhibitions many come to admire Amman's traditional architecture, attend events in the archeological site, read a book in our art library, or take a walk in the gardens.
Darat al Funun actively pursues its mission in providing a platform for contemporary Arab artists. We support art practices and artistic exchange. We stimulate critical discourse and research. Visiting and artists-in-residence produce and show their work. Academics and artists give talks or workshops. The Lab is open to projects by emerging artists. We program educational activities for young people and students. Our art library, publications, films and digital archives are open for research and documentation.
Back in 1988, establishing a home for the arts was a challenge, to say the least. By salvaging and restoring abandoned traditional buildings and antiquities, with all the history they hold, Darat al Funun contributed to preserving Jordan's architectural and cultural heritage. By rehabilitating them and dedicating them to contemporary arts, Darat al Funun brought together the old and new, past and present, tradition and modernity. Darat al Funun today is a living place celebrating the arts at the heart of our culture.
http://daratalfunun.org/?page_id=29
Amman Roman Theatre, Historical Landmark
Amman's Roman Theatre is a 6,000-seat, 2nd- century Roman theatre. A famous landmark in the Jordanian capital, it dates back to the Roman period when the city was known as Philadelphia.
Amman Citadel, Historical Landmark
The Amman Citadel is a historical site at the center of downtown Amman, Jordan. Known in Arabic as Jabal al-Qal'a, the L-shaped hill is one of the seven jabals that originally made up Amman. There is much evidence to show that there was inhabitance since the Neolithic periods.
Shopping in Amman
Amman blooms with shopping options. The high street and top fashion retail shops are conveniently found in some of the high-end malls, City Mall, Taj lifestyle and Abdali Mall. Traditional souvenirs, artisanal handicrafts and gold are found in downtown Amman or Sweifiyeh shopping district.
https://www.tripadvisor.com/Attractions-g293986-Activities-c26- Amman_Amman_Governorate.html